New Jersey estate planning attorney Christine Matus (https://matuslaw.com/need-know-estate-planning-adults-special-needs/), founder of The Matus Law Group, has recently released an informative article on the topic of estate planning for adults with special needs. Titled "What You Need to Know About Estate Planning for Adults with Special Needs," the article offers crucial insights for families with loved ones who have disabilities and require special care.
As a New Jersey estate planning attorney with over 20 years of experience, Christine Matus understands the unique challenges that families face when planning for the future of loved ones with special needs. In her article, she highlights the importance of taking a comprehensive approach that addresses the individual's financial, medical, and legal needs.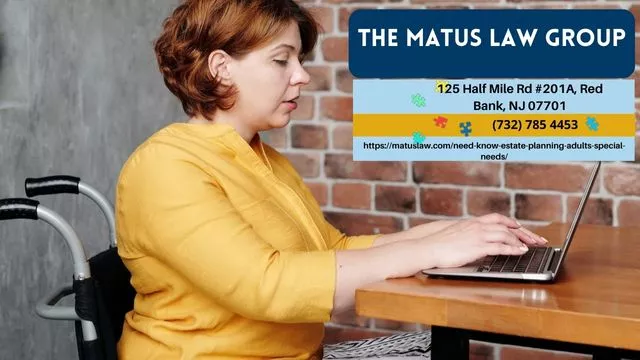 Estate planning is a crucial step that every adult needs to take to ensure that their loved ones are taken care of after they pass away. This is particularly important for those with special needs who require ongoing support and care to thrive throughout their life. According to New Jersey estate planning attorney Christine Matus, estate planning for adults with special needs is not just about leaving an inheritance, but it's about providing comprehensive support and care to enable the individual to thrive regardless of their condition or circumstances.
Matus highlights that there are various aspects to consider while planning for someone with special needs. The article delves into important topics such as guardianship, special needs trusts, government benefits, and the significance of creating a detailed care plan. The importance of involving family members, caregivers, and professionals in the planning process is emphasized, to ensure that all aspects of the individual's life are considered.
One of the most crucial elements of estate planning for someone with special needs is creating a detailed care plan that addresses all of their unique needs. This plan should take into account the individual's current and future needs, including medical care, housing, transportation, and support services. Matus emphasizes that a detailed care plan should include specific instructions on how to handle various situations that may arise, such as medical emergencies, changes in living arrangements, and managing government benefits.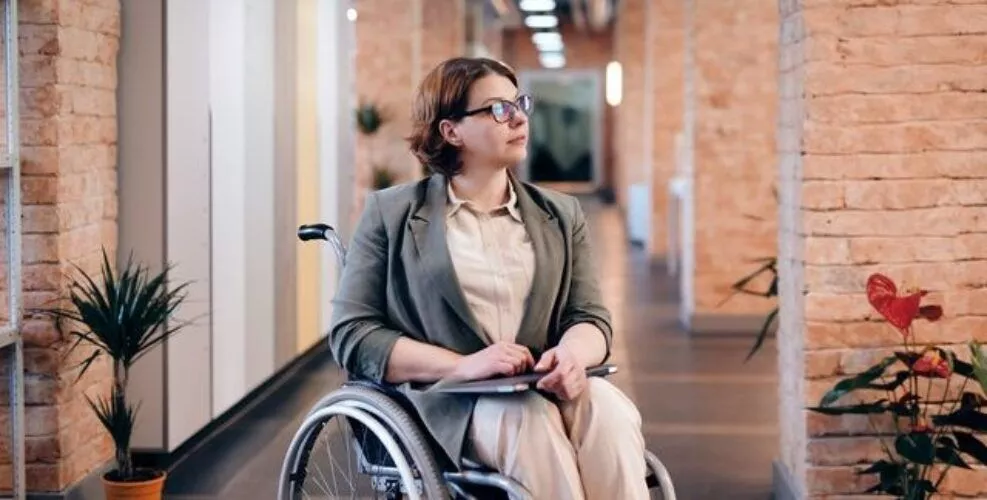 "By working with an experienced New Jersey estate planning attorney, families can create a plan that provides the necessary support and protection for their loved one, while also preserving their eligibility for government benefits and other resources," says Matus.
Lastly, Matus emphasizes the need for families to take action and create a plan as early as possible. She states, "The sooner families begin the planning process, the more options they will have, and the better prepared they will be for any challenges that may arise in the future."
For more information on estate planning for adults with special needs, visit The Matus Law Group's website at www.matuslaw.com.
About The Matus Law Group:
The Matus Law Group is a New Jersey-based law firm that focuses on estate planning, elder law, and special needs planning. The firm's team of experienced attorneys provides compassionate, personalized services to clients throughout the state. Founded by New Jersey estate planning attorney Christine Matus, the firm is dedicated to helping families protect their assets and provide for their loved ones.
Media Contact
Company Name
The Matus Law Group
Contact Name
Christine L Matus
Phone
(732) 785-4453
Address
125 Half Mile Rd #201A
City
Red Bank
State
NJ
Postal Code
07701
Country
United States
Website
https://matuslaw.com/
COMTEX_426859285/2737/2023-03-17T09:01:24
Alex Adelberg is bestselling author of Blanca Journal. He does his best writing on science and technology. His book has been published in nearly 15 countries. He experimented with various occupations: computer programming, dog-training, scientificating…. But his favorite job is the one he's now doing full time – writing articles
Disclaimer: The views, suggestions, and opinions expressed here are the sole responsibility of the experts. No Blanca Journal journalist was involved in the writing and production of this article.